Lorca brings Europe together again!
April 3, 2022
Lorca City of Learning
0 comments
2-7 April 2022, Lorca is the meeting point for 50 young people from all over Europe: Lithuania, Germany, Italy, Norway, Serbia, Slovenia, Spain and The Netherlands! The youth gathers here in the framework of the project "Cities of Learning: Youth co-design learning, civic and career pathways" for one of the final activities of the project – a 4-day youth seminar.
For the past several years, we have focused on developing Cities and Regions of Learning by creating an online platform and local learning networks to provide 21st-century learning opportunities for young people. We continue this work as it requires more investment in youth leaders and partner networks to offer the highest-quality learning opportunities to young people and their communities.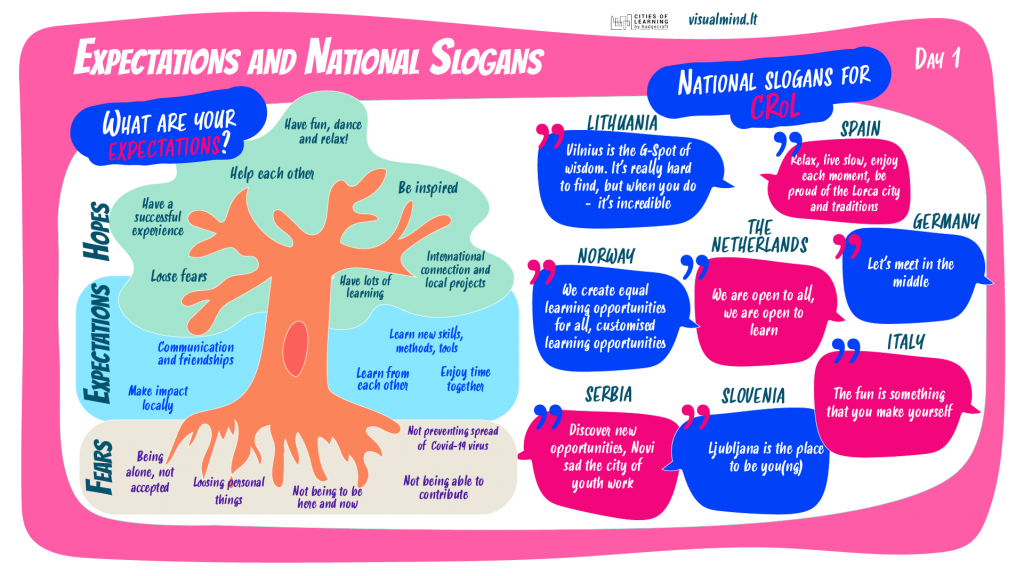 "As hosting organization for this event, we, the team from "Cazalla Intercultural", believe that it is a major opportunity for young people across Europe to get together, connect and raise their voices to make a change in the world. We are delighted to bring this event to Lorca, show the youngsters this world of possibilities, and motivate them to be actively involved in their learning processes, civic participation, and planning of their futures", – says Aida Onica, Youth Worker & Project coordinator of "Cazalla Intercultural".
The seminar is one of 2 major activities of this project: in summer, more than 100 young people will come to Germany to participate in the Youth Forum 2022. This seminar aims to bring together young people and youth workers who have participated in the previous training activities to work together on a set of policy recommendations that will be finalised during the Youth Forum and then presented to local decision makers. The recommendations will be related to areas of concern to young people across Europe, such as mental health, safety, education, inclusion and human rights, environment, etc.