Diving into the world of Erasmus+ Virtual Exchange
March 2, 2021
Cagliari Metropolitan City of Learning
0 comments
Erasmus+ Virtual Exchange is part of the Erasmus+ programme, providing an accessible, ground-breaking way for young people to engage in intercultural learning. Through a range of activities, Erasmus+ Virtual Exchange aims to expand the reach and scope of the Erasmus+ programme through Virtual Exchanges, which are technology-enabled people-to-people dialogues sustained over a period of time.
Erasmus+ Virtual Exchange offers a safe online community to participate in facilitated discussions, increasing intercultural awareness and building 21st Century skills through Virtual Exchange.
In the framework of the project "Cities of Learning: Youth Co-design learning, civic and career pathways", there were already organised 2 out of 9 Virtual Exchanges. The first meeting focused on non-formal education topic.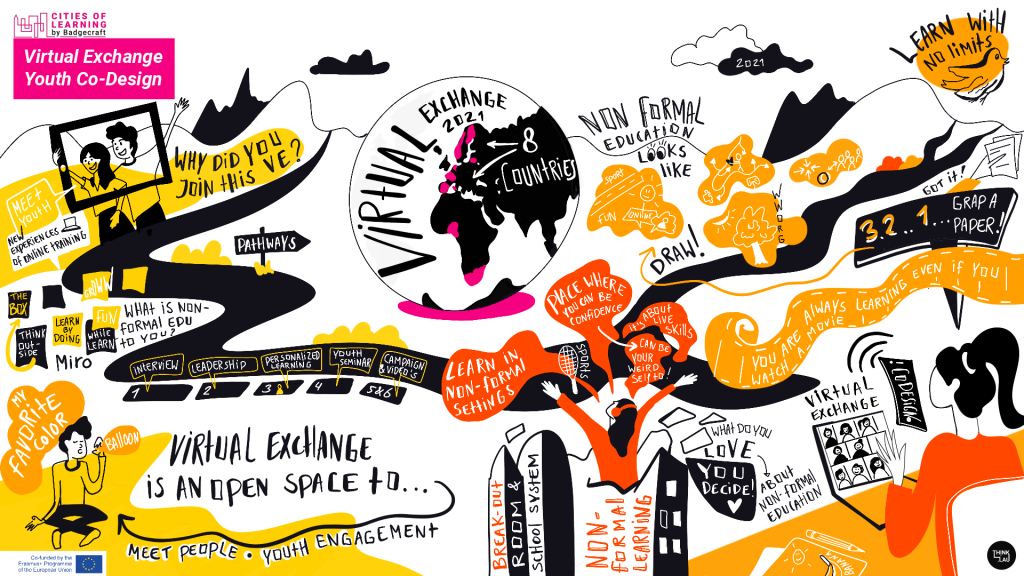 The playlist can be found HERE. 
During the second meeting, participants decided to discuss COVID-19 challenges, digitalisation and role models that young people are following. What can be better than these milestones and guiding steps from youth for everyone working with young people?
Find more stories from young people HERE.